Forget about the all-inclusive resorts near Mediterranean Sea, Istanbul is the real Turkey you want to discover. The city has a really different but at the same time very interesting vibe, it has cheap and especially good food, a whole lot of sights and numerous markets, where you can find practically everything you want. Istanbul is great for a quick weekend city break or longer vacation.
Are you going to the Istanbul and don't know where to search for a hotel? We suggest that you look for a hotel around Sultanahmet – the old part of the city, where most of the main sights are within walking distance and also there are restaurants, pastry shops and cafes. In vicinity is a tram, which takes you directly to the newer part of town. You literally have all the things you need in one place.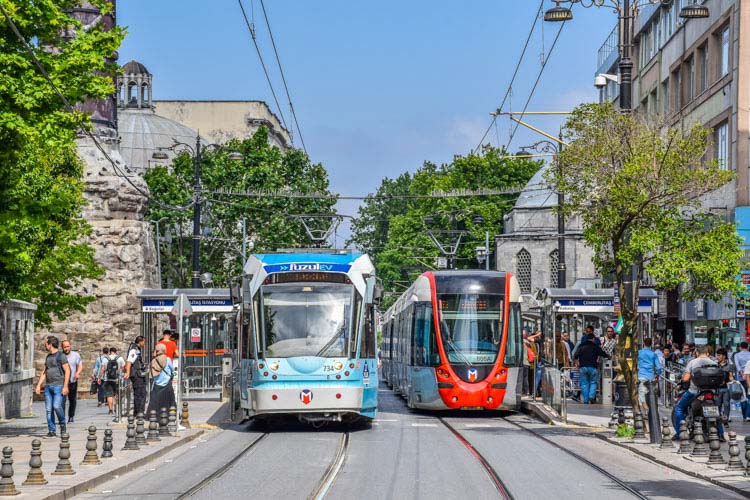 Besides all the main attractions, there are also the mosques. Those are everywhere in the city, but there are at least three which are surely worth to visit → Blue Mosque, Suleymaniye Mosque and Hagia Sophia, which was once a church, but now it has become a museum, where the entrance fee is 60 TRY (the exchange rate abnormally varies, at the current 1€ = 6,3 TRY, so this is approximately 9,5 €). Visiting the remaining two mosques is free, but do not forget to follow the dress rules and behavior.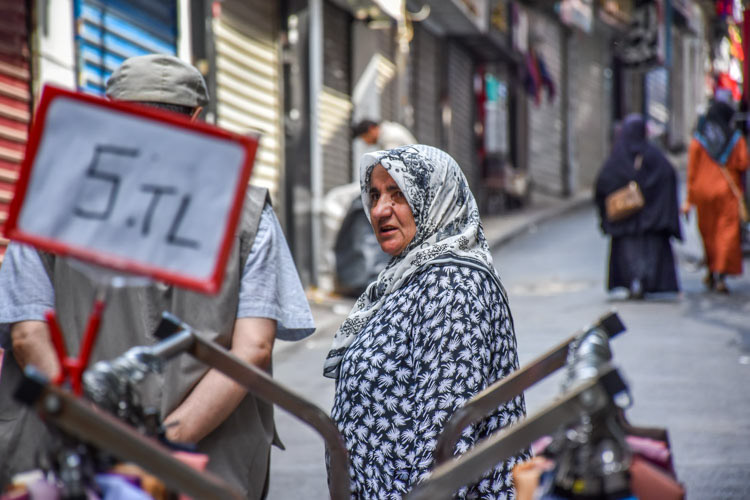 In addition to touring mosques, you really should not miss the stroll along the Bosporus, a famous sea-strait, which is at the same time a border between the European and Asian part of the city. At the exit of the tram (we get off at Karaköy station) and a small ascent on a nearby hill, you quickly found yourself in front of the Galata Tower – a tower that had a more strategic meaning for the city in the past, but now serves as the main viewpoint of the city. Entry fee is 35 TRY (approximately 5,50€) per person. The true pulse of the new Istanbul is felt by walking along Istiklal Street, crowded with tourists, there are old retro trams, numerous shops of famous brands and restaurant… The street ends on the famous city square called Taksim.
Oh, let's not forget about the bazaars or the markets! Grand Bazaar is the main covered market, where they sell everything, from gold, clothing, souvenirs, toys to traditional Turkish Sweets. The market continues in many other streets, crowded with people, both locals and tourists. After some scrambling and shopping, of course with a touch of bargaining, you get to Spice Bazaar, a paradise for spice enthusiasts. Here you find numerous aromas, spice mixtures, tea and above all, the mountain of Turkish delights or so called lokum.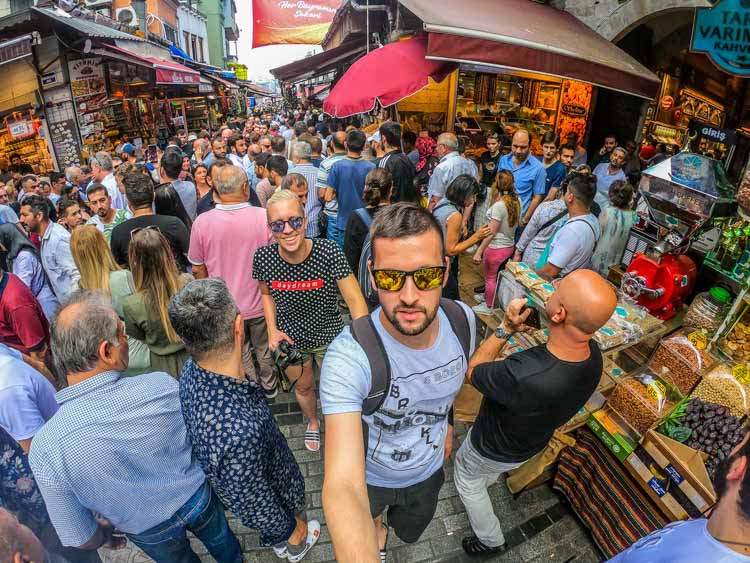 We need to write down a word or two about Turkish cuisine. Burek, pizza, meatballs, filled peppers and, of course, kebab in many forms. Those dishes are not the healthiest, but they are delicious and cheap. On average, a portion of the kebab on a plate or a traditional turkish pizza, which is slightly elongated and cut into pieces, will cost you around 25 TRY (about 4€). At lunch, however, you must try a traditional tea and also there is no lunch without baklava, sweet Turkish desert with pistachios or walnuts.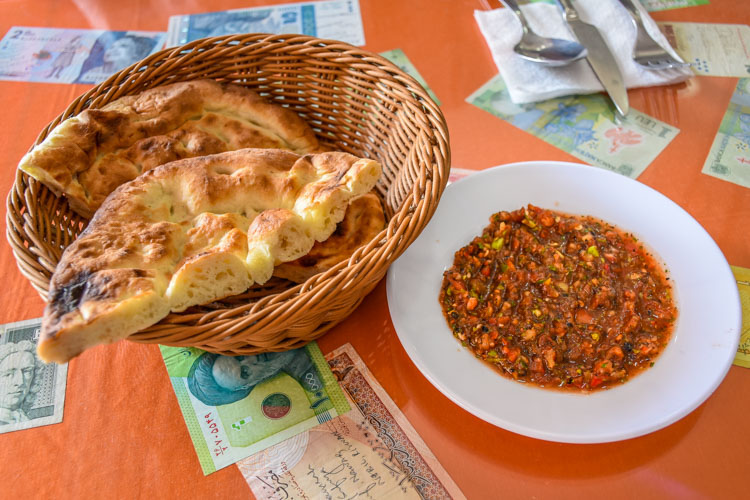 That's all from us about the Istanbul, for more you need to get there by yourself. The place is really interesting, and when you add some delicious food and a great city vibe you get a perfect combination for an amazing vacation.
S & B