Country of many islands: GREECE
Rhodes is one of the most visited and the fourth largest Greek island, offering visitors quite a few beautiful beaches, hidden coves, and some cultural and architectural landmarks from recent as well as slightly more distant history. It is definitely a destination where you can see all the main attractions,
- preberi več -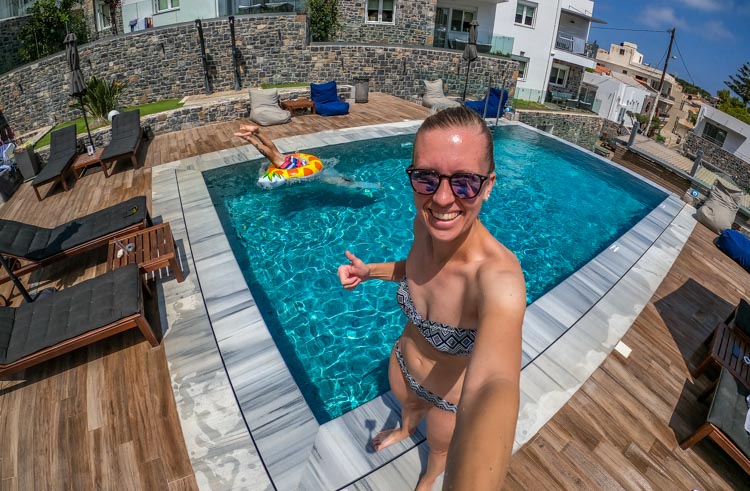 Yeah .. we have a video too! And yes, as you can see from the title - it's Greek, or. Cretan, to be more precise. This trip to Crete was really cool for us, so we need to show you a little more. Borut says that his favorite part is
- preberi več -
Despite the fact that the corona virus has already ruined many of our travel plans this year, we still remained optimistic and it was totally worth it! At the last minute we bought a plane tickets and flew to a country we have not been before ☺️ Greece or, to
- preberi več -
"LIVE WITH NO EXCUSES AND TRAVEL WITH NO REGRETS."
- ernest hemingway -
Recent posts …