Priority of road trip? You have opportunity to visit places that are practically inaccessible with public transport. This time we use this and embarked on a panoramic journey, road winds between Tuscan hills overgrown with vines and huge plantations of yellow sunflowers.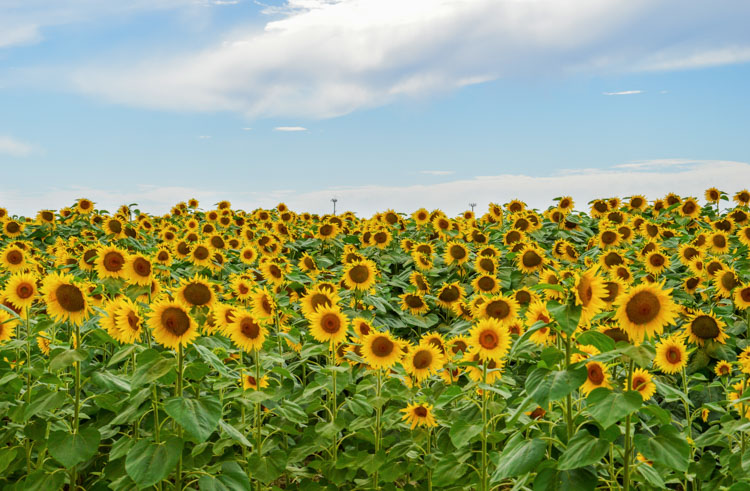 First stop was San Gimignano, a medieval Manhattan. In this walled place you can currently count up to 14 towers, in golden age of city there was more than 70 of those. They were not used for their strategic purposes, but they were built by wealthy families, which just want to have bigger one than their neighbours do. Interesting huh? In those times Italians behaved like Slovenians today 🙂 no matter what you have, it just must be more, than your neighbour have.
City is not known just after that, but for some more important matter.. here you can find the world champion in the making of ice cream. Yes, there is even such a contest and everyone would certainly like to be in the jury, do you agree?
Confectionery of master Sergio Dondoli is located on the Piazza della Cisterna and certainly it will not be missed. There is always a few meters long column of people, who get from gelateria with a satisfied smile on his face. Right here you can enjoy a unique taste called Crema di Santa Fina (saffron ice cream with various nuts), which was in the Milan Expo 2015 proclaimed for the best in Tuscany. They don't go overboard with prices, for quite a bulky portion you will pay about € 2.5 to € 3. If you do not want to go here for the attractions, it is definitely worth of visit due to the above described ice cream. It was definitely the best so far for us.
Our daily goal was Siena, less than an hour drive from San Gimignano has quickly passed, as we continued to drive through the narrow village roads and watching the neighbourhood. If only we had more time, we would most certainly spent a day in one of the numerous agritourism. The format of such holiday is also recommended in Lonely Planet, because you will spend days in the idyllic countryside, eat local specialities prepared with ingredients produced by the surrounding farms and drank greatly appreciated wine. Sounds like a perfect escape plan from the city and the stress of everyday life.
The largest city in central Tuscany, Siena is lying on top of the hill, where you can get with escalators from the car park. Great, right? The biggest attraction is the Piazza del Campo, the market is paved with deep-red bricks, where tourist and locals gather up and just relax. Also there is Duomo, one of the most visited churches in Italy, on which left their mark some of the best Italian artists, which include Michelangelo and Donatello.
It is true that we drive almost 300 kilometres in both directions, but the path has certainly paid off. We enjoyed one of the most beautiful panoramic rides, eating the best ice cream and admired medieval architecture… awesome day.
S & B