A day trip or just a diversification of a vacation on the Croatian coast? We chose the second option – in principle, a visit to the Krka waterfalls of the Krka National Park is a pretty cool idea in any case. The park is not well known as Plitvice Lakes, so there may also be a chance for less crowding and a much more relaxing and serene visit. But of course, the whole situation depends entirely on the day to day basis.
The entire area of the park covers more than 100 square kilometers, so we suggest that you plan your visit a little in advance and decide what you really want to visit. Would you admire the beautiful nature, especially the waterfalls? Would you rather visit fort and monastery? Would you walk on well-kept wooden paths or would you rather ride a bike or even a boat through the park? You have many options here.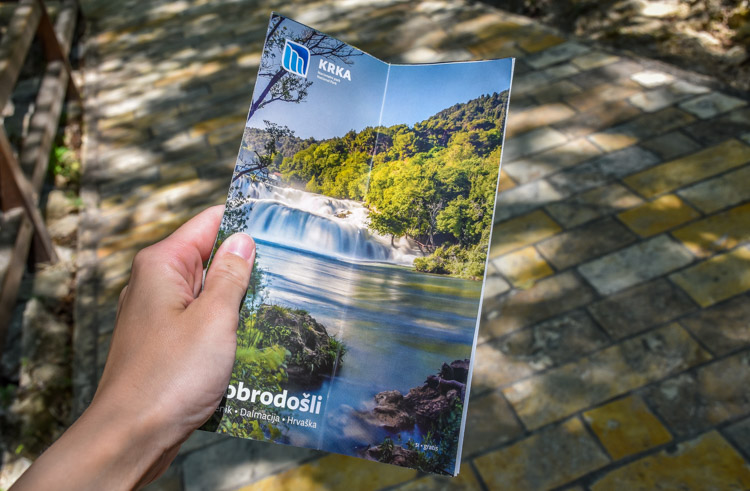 The entrance fee to the Krka National Park is not the most favourable, as you have to pay as much as 200 HRK (approx. €27) for an adult in the peak season. With a ticket you can access all the »sights« on land, and also include a boat ride from Skradin (a small town by the river Krka, where the Krka National Park is located) or a bus ride from Lozovac (the main entrance to the park, which is intended for tourist buses as well as individual visitors) to the main waterfall Skradinski buk. Additional boat excursions are available at an additional cost.
So where to start? If you want to see only the best, then the entrance at Lozovac – where you also have free parking – is definitely the best choice. From here, there is a bus that takes you directly to the approximately two-kilometer-long circular path, where a very pleasant walk awaits you under the treetops, past many smaller waterfalls and pools with crystal clear water. Along the arranged wooden path, there are also viewing platforms that offer great views of the already mentioned and of course the most famous waterfall in the park – Skradinski buk – which consists of 17 consecutive waterfalls with a total height of almost 50 meters, all merging into a natural pool.
If you would like to extend your visit to the national park a bit, the employees there were also recommended a visit to the Roški waterfall or the Visovac and Krka monasteries. We didn't decide to do that.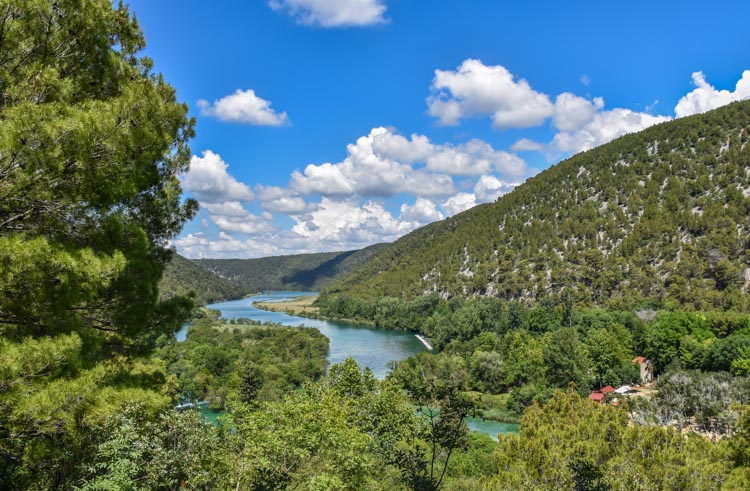 Escape to the green unspoiled nature of the Krka National Park is definitely a good addition to a multiday holiday in Croatia. However, this is also a good idea for one-day trip from other countries, for example, the park is about 370 kilometers or approx. 4 hours' drive away from Ljubljana, Slovenia.
S & B