Unfortunately, the corona situation turned our travel plans completely upside down. So, we found the alternative. Where did we go this time? Not too far. As you can already see from the title, we took a super short but well-deserved vacation – we chose the summer classic of most Slovenian families and went to Croatia, more precisely to Biograd na moru. Yes… instead of planned trip to Bali, we went to Biograd – pretty close, both of names starts with B 😃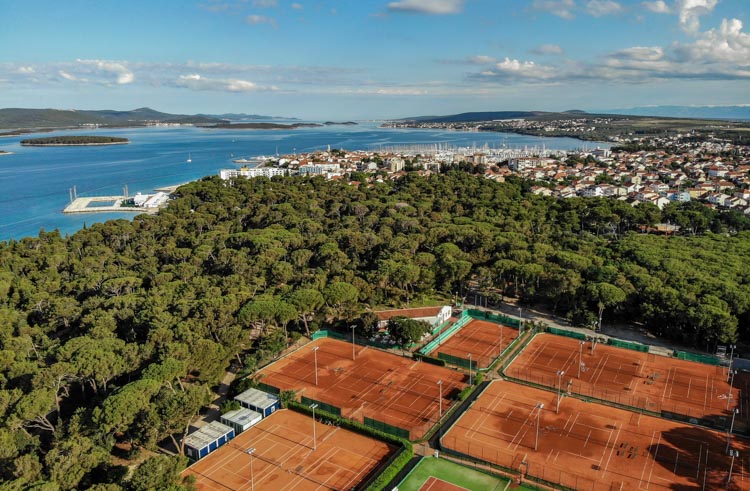 Along the Adriatic coast, our southern neighbors have many seaside towns, which are occupied by many tourists from all over the Europe during the summer months. Despite the start of the summer season, this time the situation was quite different. There was a huge amount of accommodation available, but the unoccupancy was not reflected in the prices, as in our opinion they are very excessive – which of course is meant in terms of »what do you get for how much money«. But let's leave it at that… everyone has their own opinion of course 😊
We decided for Biograd mainly because of the well-kept beach Soline, which is located just below the camp of the same name. The beach offers corners, where you can soak up the sun, have the opportunity to escape into the shade, and is surrounded by many restaurants, bars, and even a shop and bakery… you have practically everything you need for carefree lounging by the sea.
Although for many people the meaning of the holiday is mainly lying in the sun and enjoying the water, a morning or evening walk is almost a necessity. The mentioned beach is located a good 10 minutes' walk to the »center« of the city, and the path itself (with many bars and various stalls) runs along a beautifully landscaped promenade along the coast.
Only a good five thousand people live in Biograd, and in the summer months the number rises sharply due to tourism. Every year, tourists completely fill all available hotels, apartments and campsites. In addition to the beaches, guests are also attracted by the pleasant coastal area of the city with a small marina, restaurants and bars. Due to the current situation, this time the scenery was completely changed – quite (almost) empty despite the beginning of the summer season. That's how it is and we can't do anything about it. Despite the fact that our vacation was short, we took a breath of fresh sea air, and at the same time we were pleasantly surprised over Biograd.
S & B
Our accommodation in Biograd was – link 😉