Are you making your own Thai travel plan? 😉 The vast majority will definitely include at least one island in the Gulf of Thailand – be it Koh Tao, Ko Pha Ngan or Koh Samui. We decided for the latter, as it offers both, relaxed beachside life, numerous »attractions« (if you could call it that) and a fairly wide selection of hotels.
You might not think so, but public transport in Thailand is well arranged and maintained. You can choose from a variety of transportation options – from aircraft, boats, buses to tuk-tuk, and most tickets can be booked online in advance. We first went from Krabi to Koh Samui by van and bus, then by ferry and we were again taken by van to the hotel's door. All it took was just one reservation, everything went smoothly and despite the 6 hours of driving, the price itself was relatively good – approx. € 25 per person.
Given that we spent our last 3 days of our Thailand itinerary on Koh Samui, we enjoyed and overnight stay by the sea. We stayed at Chura Samui Hotel located on Chaweng Beach – the location itself also proved to be a pretty good starting point for further exploration.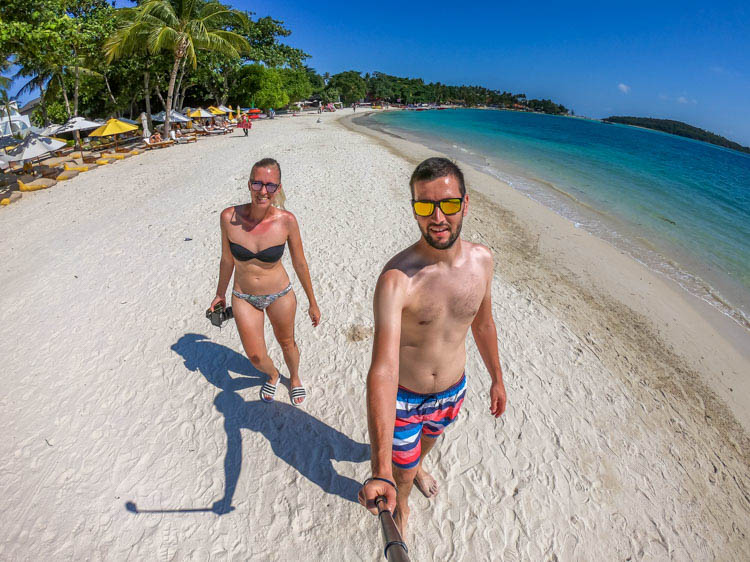 So… why just lounging on the beach when you can see many more interesting things on the island? If you have not yet made the courage to rent a scooter elsewhere in Thailand, here is an ideal opportunity, since traffic is much more moderate compared to crowded cities… and of course this is by far the easiest way for discovering the island. We also rented a scooter and first headed north to Choeng Mon Beach, then to Wat Plai Laem Temple and Wat Phra Yai or Big Buddha. At the foothills is a bunch of stalls and small souvenir shops, drinks and food, but the prices are pretty high.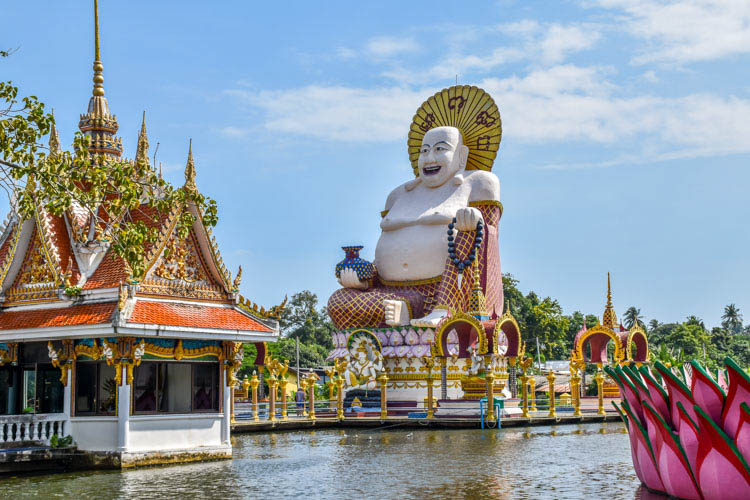 We ended our journey around the north of the island in the typical seaside village, called Fisherman's Village Bophut, where there are even a few »luxury« restaurants where many enjoy lunch on a white sandy beach. The events on the main promenade are fairly calm during the day, but with the dusk the situation changes. The street is flooded with street artists and smells of typical Thai culinary specialties from various stands. Yeah… same as everywhere else 😃
How to make one of the most famous sights visited by thousands of tourists from virtually nothing? The locals on Koh Samui definitely know how! At the south of the island, along Lamai Beach, stand Grandfather's and Grandmother's Rock, as the name implies, these are just two rocks that, in a bit of imagination, represent the shape of a male and female sexual organs. Ah, Thais 😃
Everything beautiful is once over… after some lounging and Thai massage overlooking the sea, we returned to Bangkok where we spent the last day of our vacation in Thailand before leaving home.
So… do we recommend Thailand? Definitely it is something special 😊
S & B