Our first destination was the second largest island of Seyschelles – Praslin, which is only 20 minutes by plane away from the main island of Mahe. A flight with a small plane that accommodates only 16 people, is a unique experience that can be extremely adrenaline and at times not that pleasant (of course, depending of the weather
). Instead of flying, you also have an alternative, which in this case is a ferry. Driving with it lasts a good hour, you can seat in the air-conditioned room and there is also a small bar on board, where you can grab something to drink or have a snack. Luxury at its finest
. Regardless of whether you are traveling by plane or ferry, your ticket will cost you around 70€.
If you are anything like ourselves and you cannot be in one place for more than a couple of hours and you must see everything that a destination offers – we advise you that despite the small surface of the island (12 km long and 4,6 km wide) you rent a car for approx. 40 € per day. Why? More flexibility, comfort, pleasant cold A/C and, on the other hand, heat, high moisture and unnecessary waste of time with otherwise very cheap, but apparently quite inaccurate buses… in any case, there are some positive and negative sides of both transportation option, so it is on you, what you will choose. We stick with the rental and got Kia Picanto, which we pre-booked at Bliss Car Hire and we were really impressed with their services and promptness.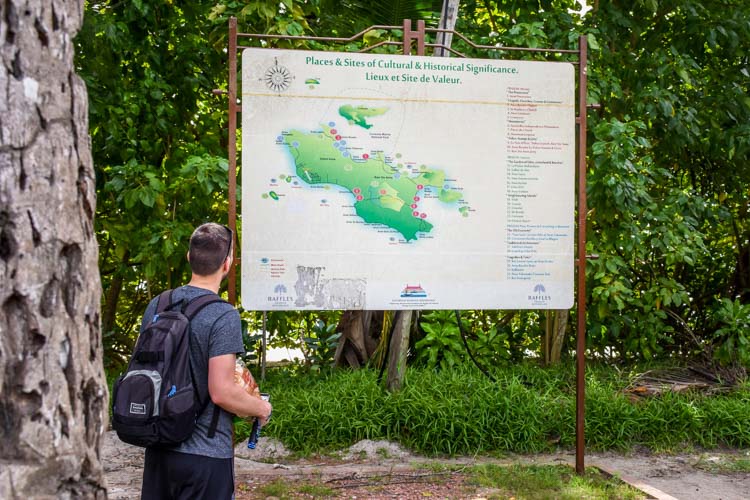 Among the beaches that you need to visit on the island, Anse Lazio is definitely the best there is → a long, white sandy beach surrounded by palm trees on one side and turquoise blue sea on the other (typically
). According to our humble opinion, this is one of the most beautiful, if not the most beautiful beach we have visited on the Seychelles.
In addition to this, also Cote d'Or and Anse Volber earned our favor, those two are located just off the main road, where you can find a couple of restaurants, mini supermarkets and souvenir shops.
Because of the small size of the island, we have completed our travel plan even faster than we expected, so we made the trip to Praslin more interesting with an additional excursion to the island of Curieuse. An all-day trip we arranged through Angel Tours, which according to Tripadvisor is the best provider of such excursions on a Praslin.
During the whole day we visited St. Pierre, a small and uninhabited island, a well-known location for snorkeling and fish observation and the island of Curieuse, a nature reserve where they take care of giant turtles. These interesting creatures can weigh more than 300 kilograms and some of them can be more than 100 years old! The price of the whole day excursion was 85 € per person and there was also a transfer to the hotel (depending to the hotel location) and a BBQ lunch on the island of Curieuse included.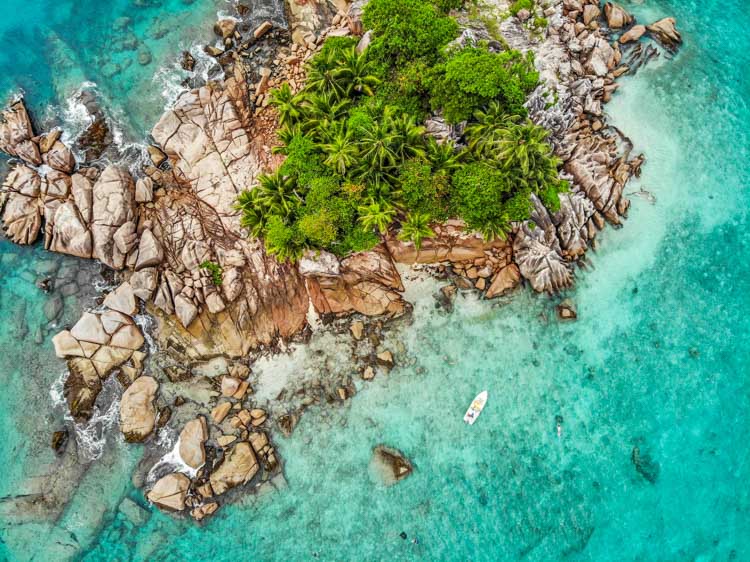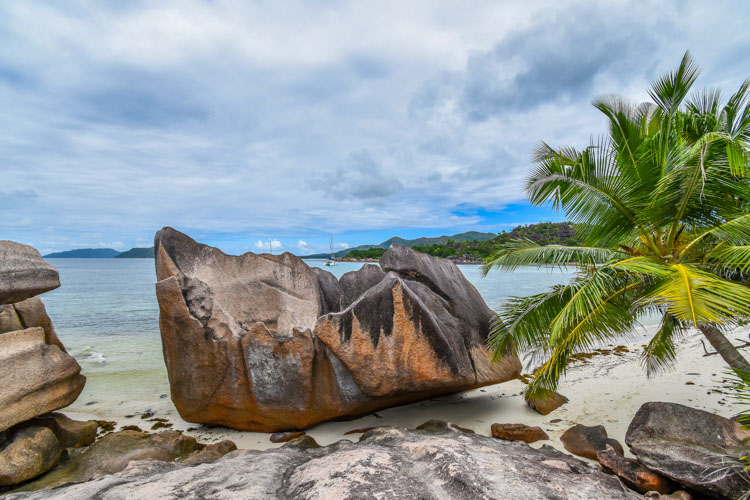 Compared to other islands in the Seychelles, Praslin is also known for its national parks, among which Valle de Mai stands out. It is a home of their nation pride – coconut called Coco de Mer. We didn't visit the park due to lack of time, slightly excessive prices (350 rupees or about 23 € per person) and some bad comments on the internet.
S & B