The United States are not just megalomaniac cities and concrete jungles, which we know from various films… There are also many beautiful national parks, deserts, small cozy villages and much more.
It may seem that America has become our place to be – in two years; we visited it for three times. However, this time was a bit different, we went on a 16-day American road trip: from San Francisco through Las Vegas to Los Angeles. Therefore, if you are one of those who enjoy being behind the wheel and drive on long, straight roads, then our itinerary through western part of North America will be perfect for you.
16 days, 4.000 kilometers: travel plan
Day 1: Flight from Venice to San Francisco
This time, for the sake of better logistics, we decided to take a plane from Venice to San Francisco and leave the USA in Los Angeles. And just like that, we get one extra day. Yeeeah!
Get ready for the walk on the mountains. We really did not imagine that in such a place we would be biting into a few 10 degrees steeps, no matter where we went. Of course, the city hides many attractions: it is obligatory to visit the largest and oldest Chinatown in the United States…, which means: cheap souvenirs, fortune cookies and some spring rolls.
Most lively is along the coast – Fisherman's Wharf and Pier 39. An ideal location for all gourmets who would like to taste some seafood, watch hundreds of sea lions, visit Marine Museum, or just venture into the labyrinth of small shops on the pier. Also, do not miss the notorious and famous Alcatraz prison and visit the giant Golden Gate Bridge.
Day 4: San Francisco – Santa Cruz – Bakersfield
Rent a car, get familiar with automatic gearbox and start your road trip. First drive down the famous Highway 1 and admire many cliffs, hidden sandy beaches, then just go to the surf city of Santa Cruz and end your journey at Bakersfield.
The name says it all. Death Valley, spacious desert and only one straight road. A national park that can offer you sand dunes, plains and canyons. Not to miss → Mesquite Flat Sand Dunes, Artist's Pallet, Visitor Center at Furnace Creek and a wonderful view from Zabriskie Point.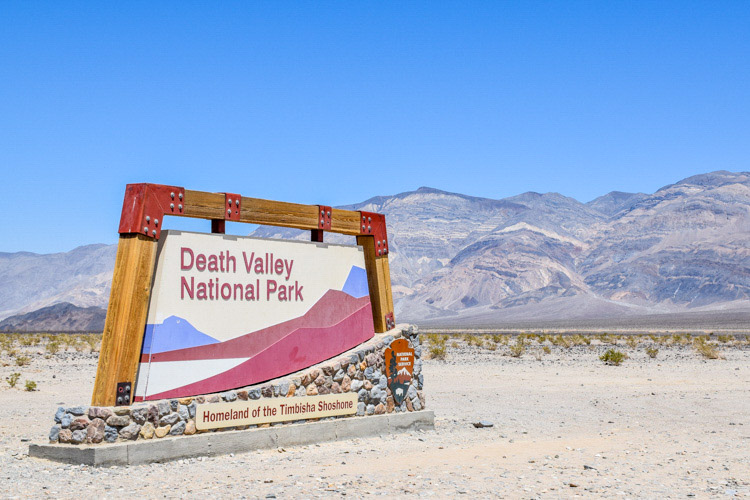 The city of sin, gaming machines and prestigious hotels. Have some fun, spend some money… take a walk on the Strip in the evening, see the fountain in front of the famous Bellagio, visit the Cesar's Palace in the form of a Roman temple and admire Luxor, a hotel within the Egyptian sphinx.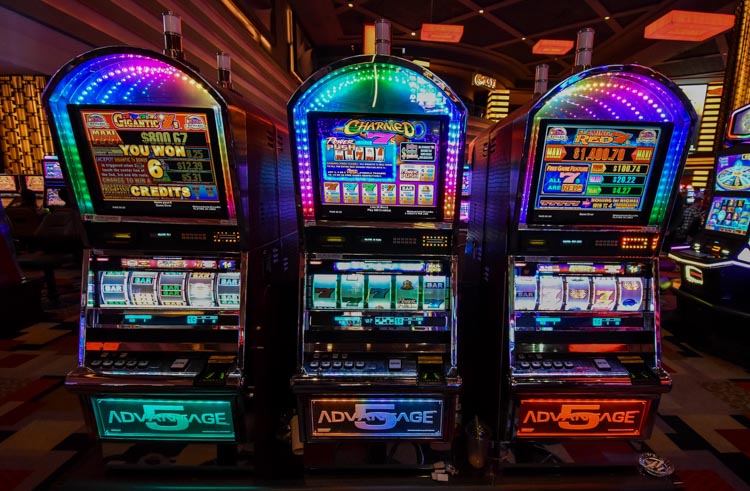 On the way from Las Vegas to St. George make a little bigger turn and stop at the 100-year-old and 200-meter-high dam that stands between the two states of Nevada and Arizona.
Prepare your hiking boots and warm clothes! There are some few miles long hikes waiting for you in this hilly national park. You can admire waterfalls, rocks and so on and of course canyons. Access to the park with your own vehicle is not allowed, but you can use a shuttle that drives very often.
Day 9: Bryce Canyon National Park
In the Death Valley, the temperatures rose to almost forty degrees, but in Bryce Canyon area we experienced snow and a few degrees below zero. Therefore, do not forget your jackets! Bryce Canyon is divided in to some vantage points, to which you can elegantly get by the car. Stop at Sunrise, Sunset, Inspiration and Bryce Point.
Day 10: Antelope and Grand Canyon
Beautiful Antelope Canyon! The barely 500 meters long canyon, which shows the real colors around 11 o'clock, when the sunrays fall on the canyon walls. Unlike other parks, however, this is payable, prepare $55 per person (Lower Antelope Canyon).
Only a few miles away is probably the most fascinating landmark of this part of the US, the famous Horseshoe Bend, the meander of the Colorado River in the shape of a horseshoe. We left best for last, the Grand Canyon, which can boast with 500 km of length, 30 km width and 2 km height.
Day 11: Palm Springs
The oasis in the middle of the desert, where you can (if you have enough thick wallets) enjoy in one of the many resorts, jump into the pool or play some golf. For all ordinary mortals, it is very interesting to walk along the main promenade, which is flooded with tourists in the evening.
We are not completely sure what should we say here, San Diego, did not quite impressed us… For all military-loving fans → in the port is a huge airport carrier with many airplanes that serve as a museum.
The place where the movie stars are born. A glimpse of Hollywood's famous sign, the Griffith Observatory, Walk of Fame, where the most famous artist in the world of music, film and entertainment left their mark… the choice is yours!
Day 15: Santa Monica – Venice Beach
Rent a bike and head down to Santa Monica Pier. Only a few kilometers down the road is the famous Venice Beach, paradise for skaters, graphite artists and street basketball players.
Day 16: Los Angeles – Venice – Back to reality
Waiting at the airport, taking off, flying, again waiting and then driving back to Slovenia. Everything nice is once over.
What do you need?
–    GPS (downloaded application on the phone)
–    Mobile car charger
–    Power adapter
–    Shorts and some t-shirts
–    Swimsuits
–    Maybe hiking boots?
–    Warm sweater
–    Sunglasses
–    A lot of good will
Other tips!
Food.
Forget about calorie counting – believe that prices in normal restaurants are simply too expensive for our wallets. Therefore, prepare yourself for a mountain of fries, hamburgers and hectoliters of soda drinks. You can only be encouraged by the fact that this way of eating will last for just two weeks 😃 Nevertheless, your scale will not spare you.
Accommodation.
If you want a decent room with a private bathroom, prepare for a relatively expensive accommodation. If you sleep in a car or under the stars, you will save yourself couple of bucks. We recommend pre-booking through Booking.com or Airbnb. However, if you do not want to make plans in advance, there are possible to get some last minute hotels. The offer is quite large everywhere.
Get ready for the automatic transmission :)-fun thing if you are not used to. For a significantly lower price, we suggest you to make a reservation from home; we recommend the billiger-mietwagen.de website. This will give you enough time to read the fine print and help you to avoid many inconveniences. In principle, you do not need an international driving license for renting a car (but still check at your provider).
Credit card.
Mandatory equipment! If in most cases we are accustomed to paying with cash while traveling, it is slightly different in the US. With a credit card, you can pay everything from parking, lunch, car rental, hotel… We also encountered on some situations, where they accepted only a credit card.
Annual ticket to national parks.
Nation park visits can hit you hard on your wallets, if you pay them individually. It is much better to buy an annual card that costs $80 and applies to one car, and for two holders → after completing a trip, you can give it to your friend.
Estimated travel costs
–    Accommodation (without breakfast, double room with bathroom): 70€ per day
–    Food and drinks: 20€ per day
–    Car rental: 370€
–    Fuel: 190€
Total: approx. 130€ per day
Extra costs
–    Souvenir purchase: 20€
–    Annual ticket for national parks: 80€
–    Other entrance fees: 140€
Before traveling
–    Lonely Planet (3 books): 40€
–    ESTA: 25€
–    Plane tickets: Venice – San Francisco, Los Angeles – Venice: 740€
–    Airport transfer: 70€
–    Coris travel insurance: 40€
Total costs for 2 persons: approx. 3.000€
S & B